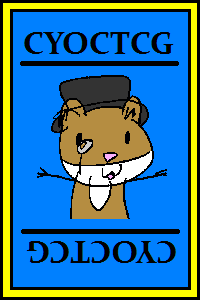 The back of the CYOGTCG cards was made by MasterBlade when he played a face-down card. It feature Moldova in Eurovision 2011's avatar, the word CYOGTCG twice, on a blue background with a yellow border.
This image is shown when playing a face down card, usually a trap card.
To quote MasterBlade, "This is now the back of all CYOGTCG cards forever"