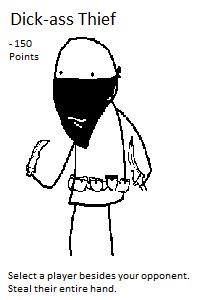 This card depicts a simple drawing of a thief.
This card was created by causelessCogitation.
Stats/Effect
Edit
This card is an instant card and cost 150 points to be played.
When it is played, the user must select a player besides their opponent in any game. The user then proceeds to steal every card in that player's hand.