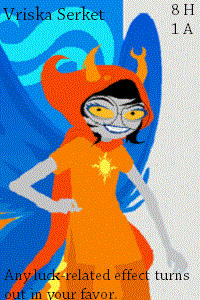 Vriska Serket is a card created by BenBen featuring Vriska as she appears in the What Pumpkin? store.
Stats/Effect
Edit
Vriska Serket has 8 hearts and 1 attack. While she is on the field, all luck related effect will turn out in your favor.
She has the opposite effect to Clober.